Novena for the Youth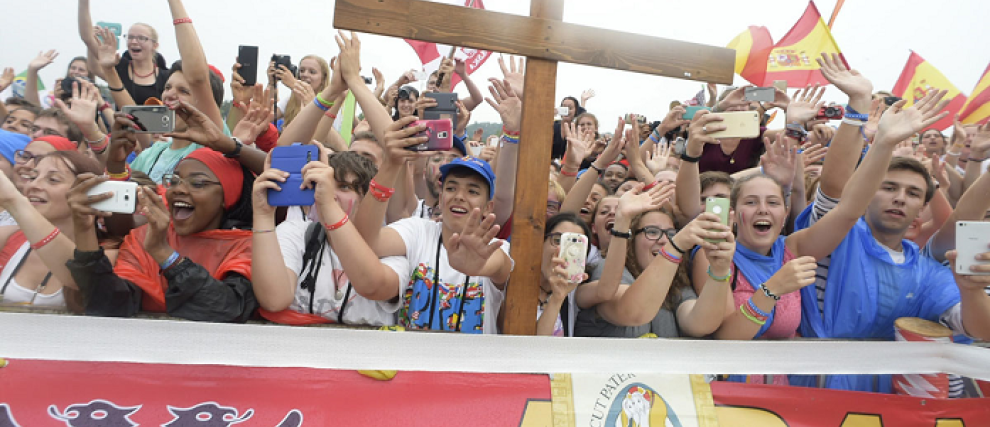 For World Youth Days 2019, let us entrust our youth to God's care. During nine days, we will be covering them with prayers!

51 members
3 shares
All posts

 (9)
Day Nine: Saint Raphael Archangel
Saint Raphael Archangel This holy Archangel, sent by the Almighty to Tobias, himself explained who he was, in the following words: "I am the angel Raphael, one of the seven who stand before the Lord." Several authors maintain that he is one of those...
10 members
0 comments
0 shares
Day Eight: Saint Kateri Tekakwitha
Saint Kateri Tekakwitha Saint Kateri is the first North American indigenous person to be canonized by the Roman Catholic Church; she was born in 1656 at Ossernenon (Auriesville, N.Y.), daughter of an Algonkin and a Mohawk; she died in 1680...
12 members
0 comments
0 shares
Day Seven: Saint John Paul II
Saint John Paul II Karol Jozef Wojtyla, known as John Paul II since his October 1978 election to the papacy, was born in the Polish town of Wadowice, a small city fifty kilometers from Krakow, on 18 May 1920. He was the youngest of three children.He...
10 members
0 comments
0 shares
Day Six: Saint Thérèse of Lisieux
Saint Thérèse of Lisieux Thérèse was born in Alençon, Normandy, the youngest of five daughters of Louis Martin, a watchmaker, and his wife Azélie-Marie Guérin, who died when Thérèse...
13 members
0 comments
0 shares
Day Five: Blessed Pier Giorgio Frassati
Blessed Pier Giorgio Frassati Pier Giorgio Frassati smiled and laughed so freely that he was called "an explosion of joy." He whistled and sang loudly and hopelessly out of tune. He loved playful teasing and practical jokes. In his early...
12 members
0 comments
0 shares
Day Four: Saint Agnes
Saint Agnes Saint Jerome says that the tongues and pens of all nations are employed in the praises of this saint, who overcame both the cruelty of the tyrant and the tenderness of her age, and crowned the glory of chastity with that of martyrdom. Sa...
12 members
0 comments
0 shares
Day Three: Saint Charles Lwanga
Saint Charles Lwanga In 1879, the first Catholic missionaries arrived in the heart of Africa, in what is now the nation of Uganda. They catechized and preached and in a few years had made a number of converts, especially among the young. The most pr...
11 members
0 comments
0 shares
Day Two: Saint Maria Goretti
Saint Maria Goretti It was a hot, humid day in early July. After the meal, everyone but Maria went back to their threshing. Maria sat sewing. She was only eleven years old but her father, Luigi Goretti, had died and her mother and brothers had to wo...
14 members
0 comments
0 shares
Day One: Saint Aloysius Gonzaga
Saint Aloysius Gonzaga As soon as Aloysius was born, his parents began planning for his future. His mother wanted him to be a priest. His father was determined to have his oldest son become a military leader or famous political figure—anything...
15 members
0 comments
0 shares