Novena to Mother Teresa of Calcutta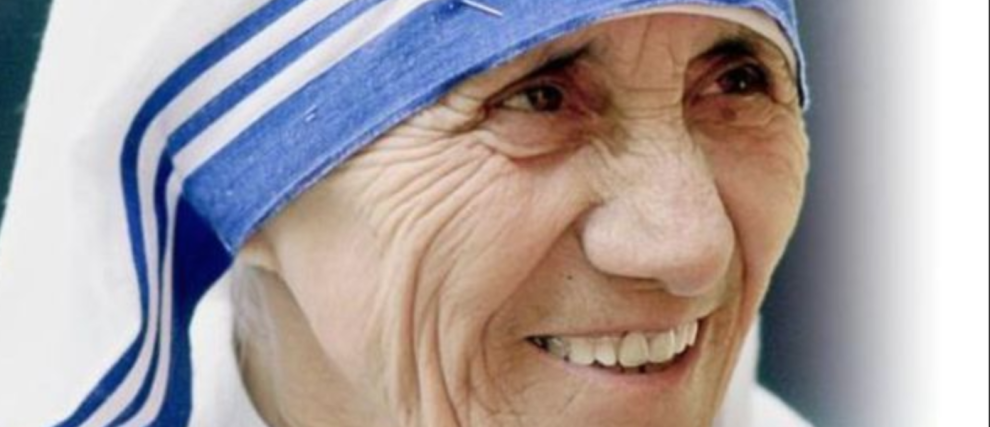 Let us ask for Mother Teresa's intercession to grow in faith in action during the upcoming year and to become worthy to stand before God's eyes.

183 members
4 shares
All posts

 (9)
Day 9 - Give all to Jesus
For me, Jesus is my God. Jesus is my spouse. Jesus is my life, Jesus is my only love. Jesus is indispensable, Jesus is my everything - Mother Teresa.All throughout her life, Mother Teresa dedicated herself to the others, especially those who are hung...
69 members
0 comments
0 shares
Day 8 - Desire sainthood
"Holiness is not a luxury for the few; it is a simple duty because if we learn to love, we learn to be holy." - Mother TeresaFor Mother Teresa, sainthood is accessible to all. She was canonized in Rome on September 4, 2016. All throughout h...
68 members
0 comments
0 shares
Day 7 - Look in the night for light and hope
"O Jesus crucified and resurrected, you humbly welcomed the failures of human life, as you did with the agony of crucifixion. Help us live our pains and our struggles as opportunities to grow similar to you. Make us capable of facing those ...
64 members
0 comments
0 shares
Day 6 - Trust God
 I know everything about you. Even the hairs of your head I have counted. Nothing in your life is unimportant to Me. [...] I love you for you, for the beauty and the dignity My Father gave you by creating you in His own image - Mother Teres...
57 members
3 comments
0 shares
Day 5 - Be silent to answer God's call
I stand at the door of your heart, day and night, [...] waiting for even the smallest signal of your response, even the smallest suggestion of an invitation that will permit Me to enter. [...] I do come always, without fail. Silent and invisible, I c...
54 members
0 comments
0 shares
Day 4 - Learn how to pray
My secret is very simple: I pray. Through prayer, I become on in love with Christ. I realize that praying to him is loving him - Mother Teresa.Mother Teresa devotes  herself entirely to the people who suffer and doesn't waste time in meeting...
63 members
0 comments
0 shares
Day 3 - Give yourself to the poor
Dearest Lord, may I see you today and every day in the person of your sick, and whilst nursing them, minister unto you. Though you hide yourself behind the unattractive disguise of the irritable, the exacting, the unreasonable, may I still recognize ...
62 members
0 comments
0 shares
Day 2 - Welcome your responsibilities with joy
Joy is the net of love by which we can capture souls. God loves the person who gives with joy. Whoever gives with joy gives more. The best way to show our gratitude to God and to people is to accept with joy - Mother TeresaIn 1944, Mother Teresa is a...
70 members
0 comments
0 shares
Day 1 - Do ordinary things with extraordinary love
The good you do today may be forgotten tomorrow. Do good anyway. Give the world the best you have and it may never be enough. Give your best anyway. For you see, in the end, it is between you and God. It was never between you and them anyway - Mother...
77 members
2 comments
0 shares