Praying for our fathers along with St Joseph!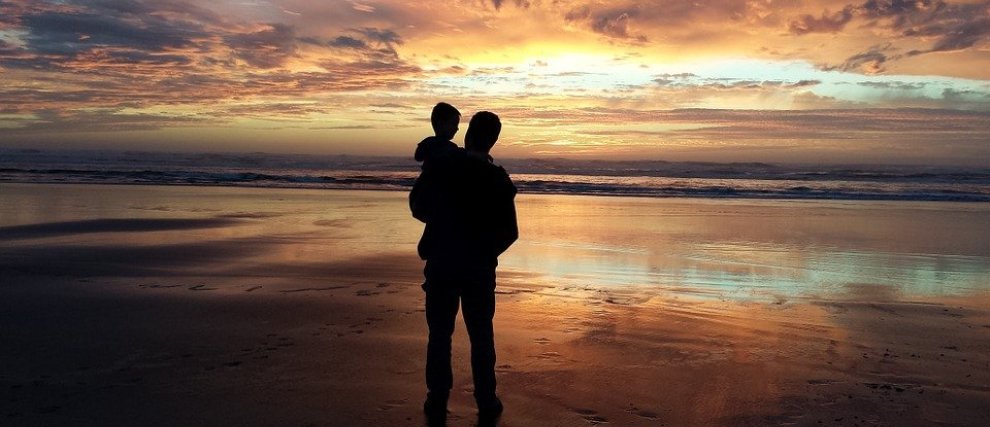 During this novena (between June 09th and June 17th, 2018), we will pray for our dads to be inspired by St Joseph's virtues!

16 members
0 shares
All posts

 (9)
May our father be virtuous – Joseph model of men
Today is Father's day, and here we are, at the end of this novena. Since I became a dad, I often think about this saying of my Godmother: "what you think you owe your parents, give it to your children." Our terrestrial dads are our treasure, they al...
May our fathers be meek – St. Joseph lover of poverty
Humility is probably the most iconic virtue of St. Joseph: the Tradition shows us Joseph in an attitude of discreet love, submitted to the divine will, sometimes disregarding his era's customs. We can always explain his actions by humility. And this ...
May our fathers be enduring – St Joseph mirror of patience
Patience is usually understood as the ability or willingness to suppress restlessness or annoyance when confronted with delay. Family life is full of occasions to display or develop this quality. Children learn patience by fulfilling their parents' e...
May our fathers be loyal – Joseph most faithful
The fertility of Mary and Joseph is the result of Joseph's fidelity to the Law (he cannot marry a pregnant woman whose baby is not his), as well as his respect toward a mystery he cannot comprehend (he repudiates Mary in secret). This fertility is al...
May our fathers be compliant – Joseph most obedient
Faith and obedience are intensely shining virtues in St. Joseph's soul, as well as Mary's.  Joseph, the man of God's will, displayed obedience thrice: first, when the angel told him not to fear to take Mary, his wife, into his house (cf. Mt.1,20-24)....
May our fathers be brave – Joseph most courageous
In the middle of the night, the angel of the Lord woke Joseph up: "Rise, take the child and his mother, flee to Egypt, and stay there until I tell you. Herod is going to search for the child to destroy him." O Lord! What a trial for Joseph's faith! ...
May our fathers be judicious – Joseph most prudent
Prudence, first cardinal virtue, has nothing to do with us being careful before crossing a road…well, just a little bit. This virtue is more about self-control in each of our actions and sayings. This is achieved thanks to "three elements that consti...
0 members
0 comments
0 shares
May our fathers be chaste – Joseph most pure
It is not easy to stand one's ground in our actual world. So numerous are the temptations of the flesh and the spirit, especially in the media, social networks, and the Internet at large. However, our body is the Temple of the Spirit, says Paul Apost...
1 member
0 comments
0 shares
May our fathers be fair – Joseph most just
Welcome to our Novena! We will pray for our fathers to be filled with St.Joseph's virtues! The first virtue is justice, meaning fairness. It's not a matter of being fair in judging people or things. Joseph was just under all circumstances, he always...