Prions Mother Mary Angelica EWTN
Prions Mother Mary Angelica EWTN
Inactive

Born into Eternal Life, Easter Sunday
Inactive

Born into Eternal Life, Easter Sunday
Foundress of EWTN Catholic Media, Hanceville Alabama, United States of America, Passed on to new Holy Orders and Works, Easter Sunday.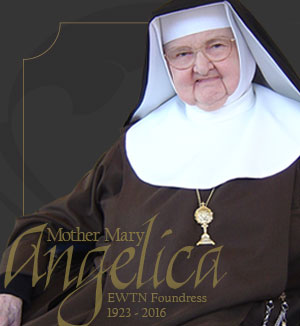 Prière de la communauté
Mother Mary Angelica of the Annunciation We ask for your prayers for the soul of EWTN's beloved foundress, Mother Angelica, who passed away today on Easter Sunday, March 27, 2016 at about 5:00p.m. Central time. Please remain with us as we remember her joyful words, extraordinary works, and incredible life throughout this week. Funeral Friday on EWTN.‬
Priez dès maintenant avec cette communauté en cliquant sur "je prie"